Dear Tucker Lovers,
While this post has come from the newsletter of a company, I am not promoting nor am I benefitting from this company. I do, however, like to share good stuff and that can come from anywhere. I hope you find this as enjoyable and informative to read as I have.
~~~~~~~~~~~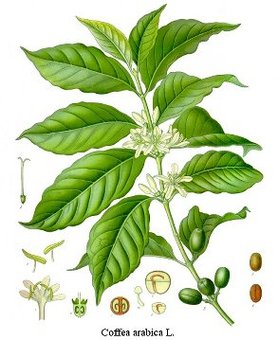 The tale of how
coffee
was discovered is an intriguing one, apparently about 1,000 years ago in the hills of Ethiopia a goat herder found that his goats would keep him awake at night after they had been feasting on the red coffee berries. The story goes that the goat herder shared his discovery with a local monastery and it was the monks who first brewed the beans into a hot drink. The beans were traded into Yemen where coffee culture flourished and the Arabian Peninsula became a hotbed for cafes, known as
kaveh kanes
.
Coffee
was introduced into Europe in the 1600's and cafes quickly became popular social meeting places just as they are today.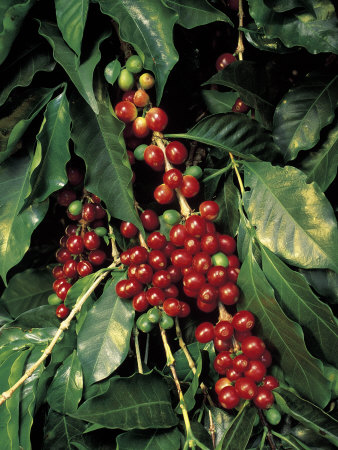 Coffee
is vital to as many as 25 million small farmers who grow and sell the beans for a living, however as many as 500 million people are employed by the coffee industry worldwide.
Coffee
is the world's second most valuable commodity - oil being the first, so
coffee
has become more popular than ever before,
coffee
shops, internet cafes and the expansion of fashionable eateries that specialize in
coffee
see us consume 400 billion cups of
coffee
every year, there is however one drink that is more popular than
coffee
and that is
tea
.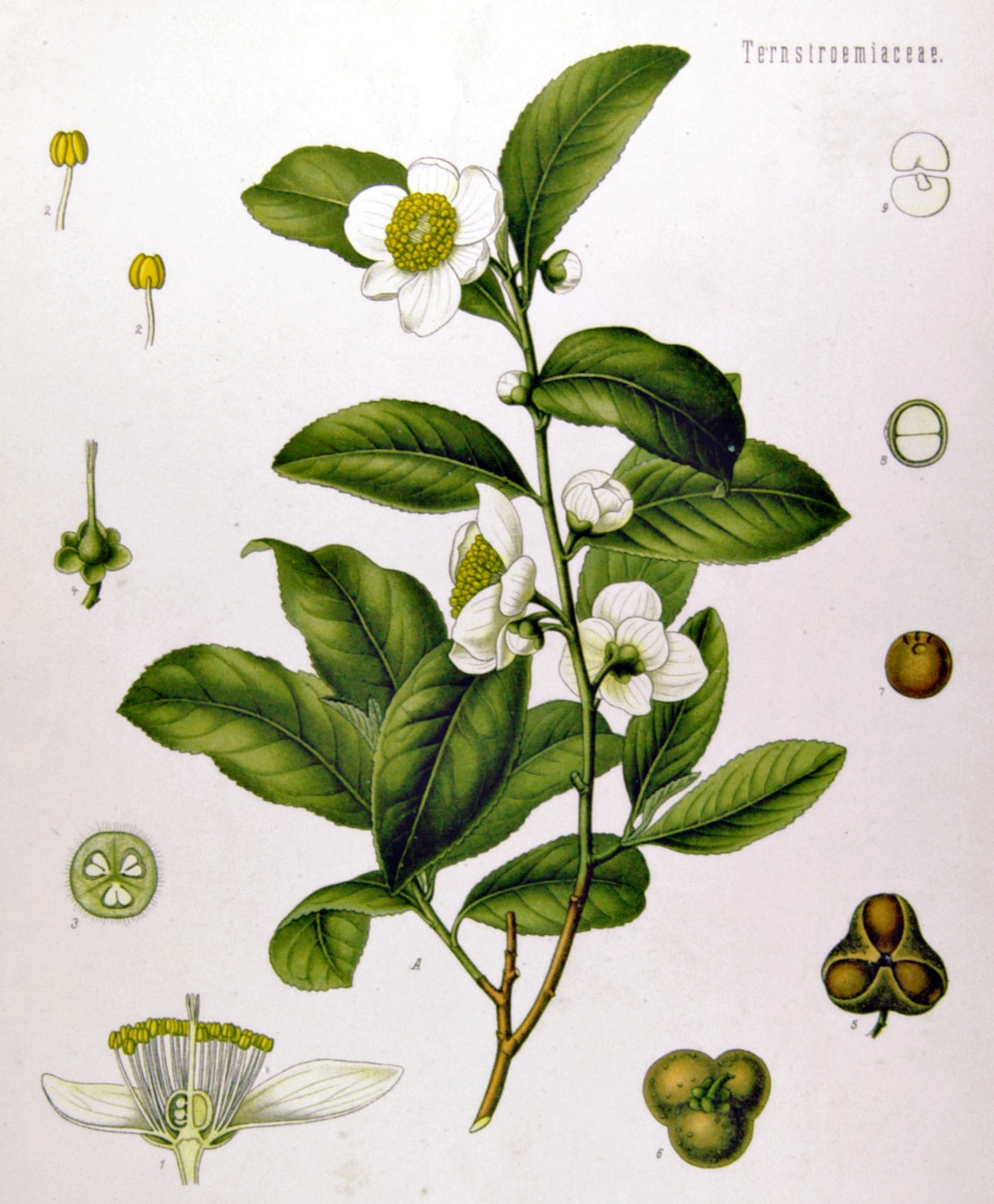 After water,
tea
is the most widely consumed beverage in the world. It is drunk as a hot drink that is enjoyed for its cooling and slightly bitter flavour.
Camellia sinensis
is a tree that will grow to 16m if left undisturbed; however it is usually pruned to waist height to make harvesting easy, the name
sinensis
means "native to China". There are six different types of
tea
that are processed from the tea plant, white tea, yellow tea, green tea, oolong, black tea, pu-erh, the difference between them is way the leaves are processed. The most unusual type of tea is possibly Monkey Picked Tea; the story goes that Monks trained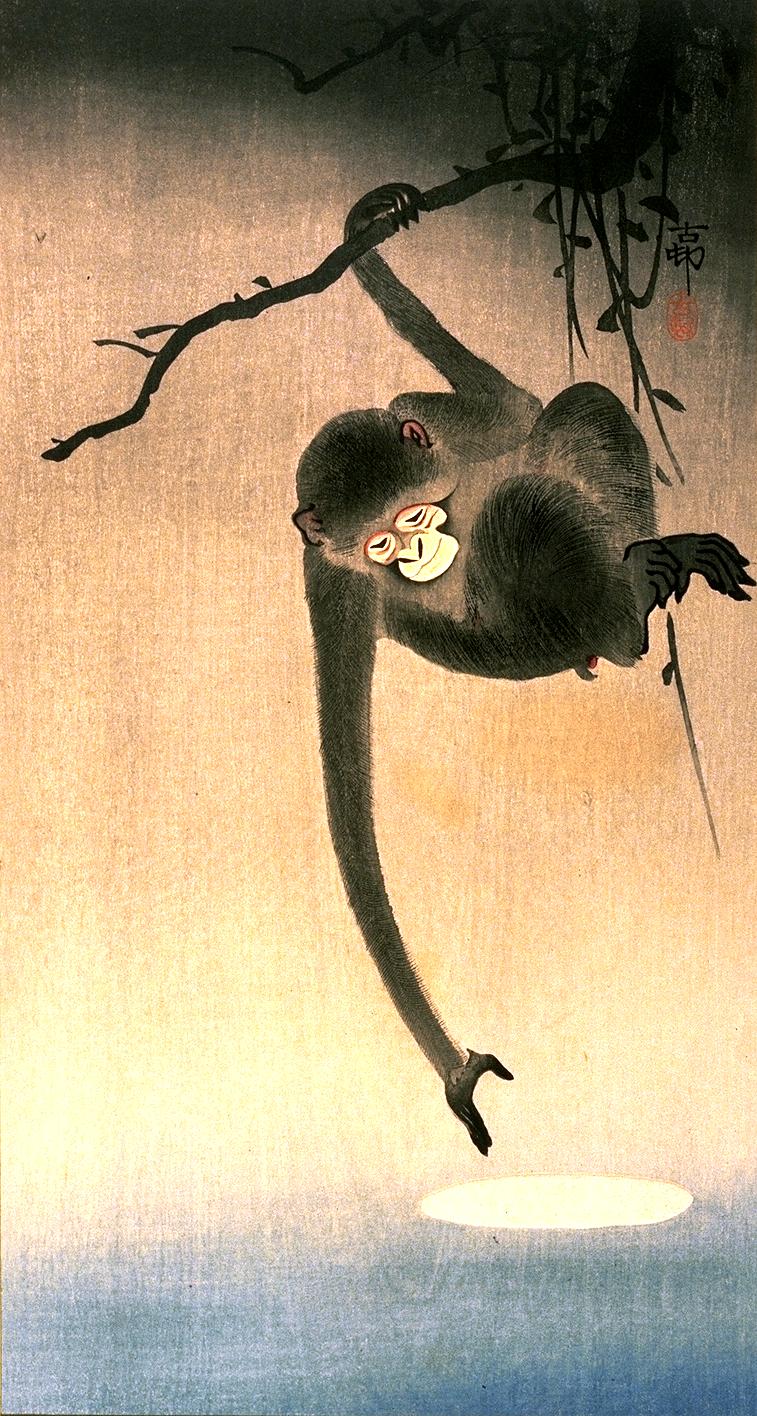 monkeys to gather the tips from the top of wild trees, today Monkey Picked Tea refers to the best quality Oolong tea available, it is not however picked by monkeys. It is only the fresh new tip of the tea plant that are picked, the leaves are then wilted and bruised to promote oxidation, they then go through fermentation, fixation, sweltering, rolling, shaping, drying, aging and curing before they are packaged for the pot.
Tea
bags were invented in 1907 by a merchant who wanted to distribute samples of his product; they did not take off until 1953, when Tetley launched the tea bag. Black
tea
is the most popular of the different types of
tea
and there is a culture that surrounds the brewing and serving of this well-known favourite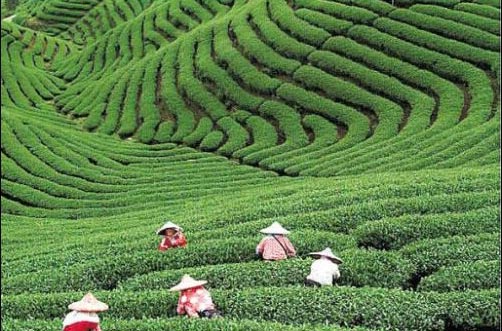 beverage. Black
tea
is usually brewed at around 99°C, since the temperature of boiling water drops with increasing altitude it is very difficult to brew black tea in high mountainous regions. Experienced drinkers of
tea
insist that the tea should not be stirred while it is brewing, this does not strengthen the brew but only releases tannins in the same way that the tea bag should not be squeezed, if a stronger brew is desired use more leaf in the pot.
Fair Trade & Growing Your Own
As consumers become more aware of where our money goes we face economic and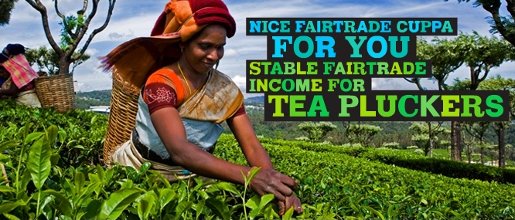 social decisions every time we spend our hard earned money. Both
tea
and
coffee
are industries that are controlled by big business that exploit local communities and their farming land, we do however have a choice to support fair trade companies such as
Trade Winds
, by choosing a fair trade product you will ensure that your money is going back to support a farming community and that the farmers are being paid a fair price for their product and labour.